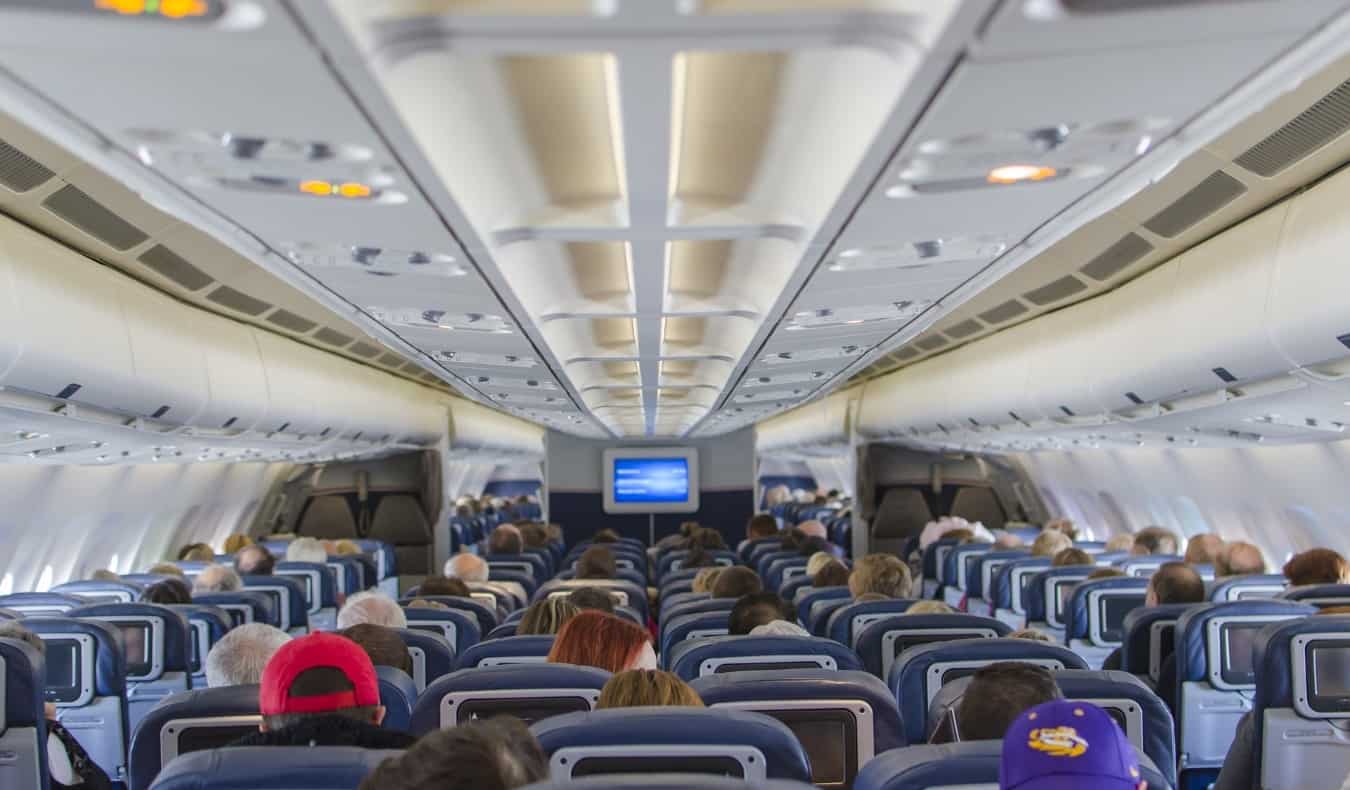 Posted: 2/23/23 | February 23rd, 2023
I'm a huge fan of travel hacking. It's transformed my travels and saved me thousands of dollars over the years.
Travel hacking is the art of signing up for travel credit cards and collecting points and miles that you can cash in for free flights, flight upgrades, hotel stays, and more — all without any extra spending. In short, it's a way to get more for less.
Over the years, I've enjoyed countless free upgrades, free flights, free hotel stays, and other perks — all without any extra spending. Travel hacking has helped open the world to me, so I'm a huge advocate for it, as I've seen what a difference it's made in my travels.
And, while the best cards and perks are in the US, travel hacking is available all around the world too (Canada, the UK, Australia, New Zealand, and Europe all have travel hacking options these days).
Since I've been travel hacking for years, I've talked with countless people about playing the points-and-miles game. I've also seen tons of newbies make countless mistakes — mistakes that impact their ability to travel for free (or at least for cheap).
Here are the biggest travel hacking mistakes that I see people making so that you can avoid them, save your points and miles, and make your travel dollar go further:
1. Not Starting at All
When I ask most people why they don't travel hack, they just shrug their shoulders and say, "I don't know. Seems hard, I guess."
The biggest reason that people don't start travel hacking is that they think it's too complicated, it's only for people who travel often (or are big spenders), or that it's a scam.
But side-stepping the points-and-miles game entirely is the biggest mistake you could make. It's akin to saying no to free money. If you pay off your credit card each month, you're losing out if you aren't earning points and miles, which are simply perks that you get for being smart about your spending.
 
2. Not Having a Goal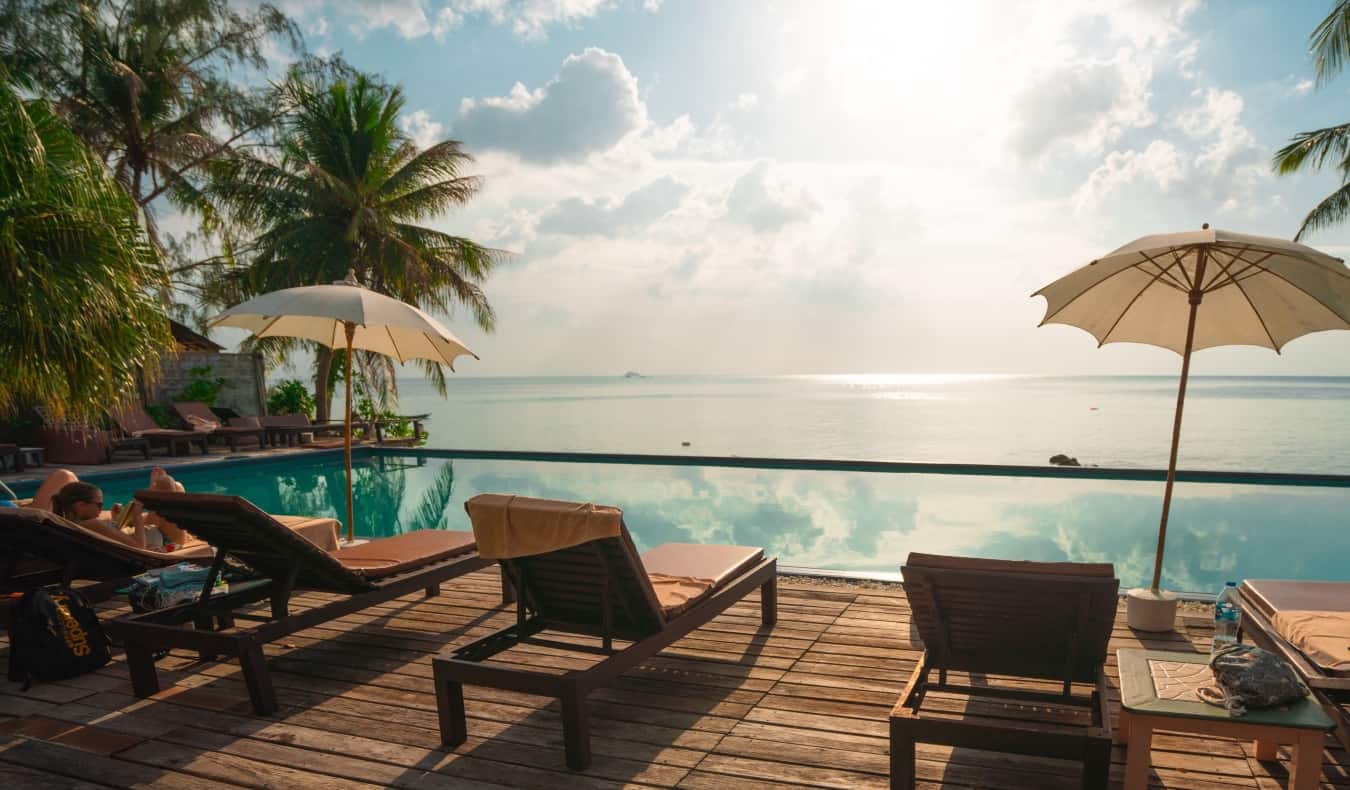 Before you sign up for your first card, the most important thing to do is make a goal. Think about the trip you want to take, where you want to stay, and how you want to get there. Then get the travel credit cards that will help you get there.
Without making a goal, you'll have no idea what card (or cards) are best for you, as each offers different benefits that will fit different lifestyles, budgets, and travel goals.
Remember: there is no perfect card. There is only the perfect card for you.
Are you interested in loyalty to a brand, free rewards, or avoiding fees? Do you want free flights and/or hotel stays? Is elite status the most important perk for you?
If you just want points to spend wherever you choose, get cards with transferable points (Chase, Amex, Citi, and Capital One are the main examples of these) because you can use their points with a variety of travel companies. They each have their own rewards programs and points that can be transferred to multiple airlines or hotel partners or used to book travel directly through their own travel portal websites.
Determine your goal(s) and then find the cards that match it/them, as well as your spending habits.
 
3. Not Getting Cards with an Annual Fee
When it comes to choosing a travel credit card, many people balk at high credit card fees, which can sometimes be hundreds of dollars per year. Surely the credit card companies are just taking your money, right?
Not exactly.
While it's true that you'll have to decide whether cards with higher fees are worth it for you, cards with annual fees are usually much better than no-fee cards: they offer more value, better bonus categories (so you can accumulate points faster), and other perks, such as better travel protection and access to special offers. For me, even the cards with the highest annual fees are worth it, as I have saved more money on travel than I have ever spent on fees.
But you don't have to go for the cards with the highest annual fees right off the bat. There are many "starter" cards that waive the fee the first year, and after that are just $95 per year. That way, you can see whether it's worth it to you.
If you really don't want to pay a fee but still want to get in on the game, the Bilt Rewards card is my favorite no-fee option. This game-changing card offers you the ability to earn points by paying your rent (the only card that does this), plus 3x points on dining and 2x points on travel. It offers solid travel protections too. If you're just starting out (and pay rent), this is a must-have card.
 
4. Not Meeting Signup Bonuses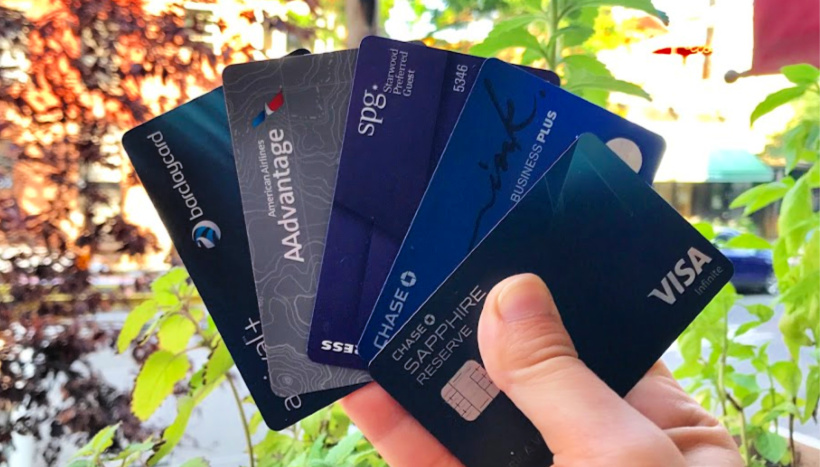 The best travel cards offer a sizable introductory offer, also called "welcome offers" or "sign-up bonuses." This is when you earn many points at once by spending a certain amount of money within a certain time period after opening your account (e.g., spending $3,000 in the first three months might earn you 60,000 points).
These welcome offers are how I earn one million points each year. They're super important, as they jump-start your account and immediately get you closer to a free flight or hotel stay. Sometimes these offers are even big enough to get you a free flight right off the bat!
One of the biggest mistakes you can make is not taking advantage of these bonuses. Again, it's like leaving money on the table (I hope you're seeing a pattern here).
With that in mind, only apply for cards if you can meet their minimum spending requirements for the welcome bonus with your normal spending. If you are spending more money than you usually do just to get these points, then the points are no longer free. Only spend what you normally would and not a penny more.
If you find yourself close to reaching a sign-up bonus but are still falling short, these are some things you can do:
Ask friends or family if they have any large purchases coming up. You can then pay for the item on your card and get them to pay you back.
When out to eat with friends, put everything on one bill and pay it with your card. Then get everyone to pay you back individually.
5. Not Paying Off Your Credit Cards Monthly
This is a central tenet not only of travel hacking but credit card use in general. Do not ever carry a balance on these cards, as the sky-high interest rates will wipe out any potential benefit you'd get from them. If you're paying interest, the points are no longer free.
If you can't pay off your balance in full, you shouldn't be travel hacking.
 
6. Thinking That Points Have Intrinsic Value
Once you start looking at signing up for travel credit cards, it can be easy to get excited at huge sign-up bonuses and spending categories where you can rack up a lot of points quickly. Hotel credit cards are notorious for this, regularly offering sign-up bonuses of over 100,000 points and bonus spending categories that can be up to 26x points per $1 spent (offered by IHG on spending for IHG properties).
But what's important to understand is that one point will go further in some programs than others. The value of a point is not fixed. It is not the same across programs. One IHG point is not the same as one United point, just like one Chase point is not the same as one Hyatt point.
When assigning a value to points, the math is actually pretty simple: take the cash price (what you would pay if you didn't have points), divide by the number of points required, and multiply by 100 to get the per-point value in cents. I find The Points Guy's monthly valuation chart to be the most accurate as a handy cheat sheet to use as a baseline for what is considered a good per-point value.
That said, a lot of redemption comes down to the personal value that you assign to those points. Would you rather redeem them for flying in first class, or would you rather take two economy flights for the same number of points? Would you rather stay in a five-star hotel for a weekend or stay in a three-star hotel for a week?
Point value is in the eye of the beholder.
(Just never redeem points for cash. This is the least valuable use of points.)
 
7. Not Maximizing Bonus Categories
Speaking of point value, seeing that a flight "costs" 30,000 points can be intimidating, thanks to another common mistake: thinking that you have to spend $1 to get 1 point.
But good travel hacking is never about getting only one mile or point per dollar spent. It's easy to get 2-5x (or more!) for every dollar you spend. This helps you earn points much more quickly.
For example, I use Chase Sapphire Reserve when dining at restaurants (3x points), the Chase Ink for office spending (5x points), and the American Express Platinum Card for airfare (5x points).
Never accept one point per dollar spent. Otherwise, it will take way too long to accumulate enough points for free travel.
 
8. Not Taking Advantage of Card Benefits and Perks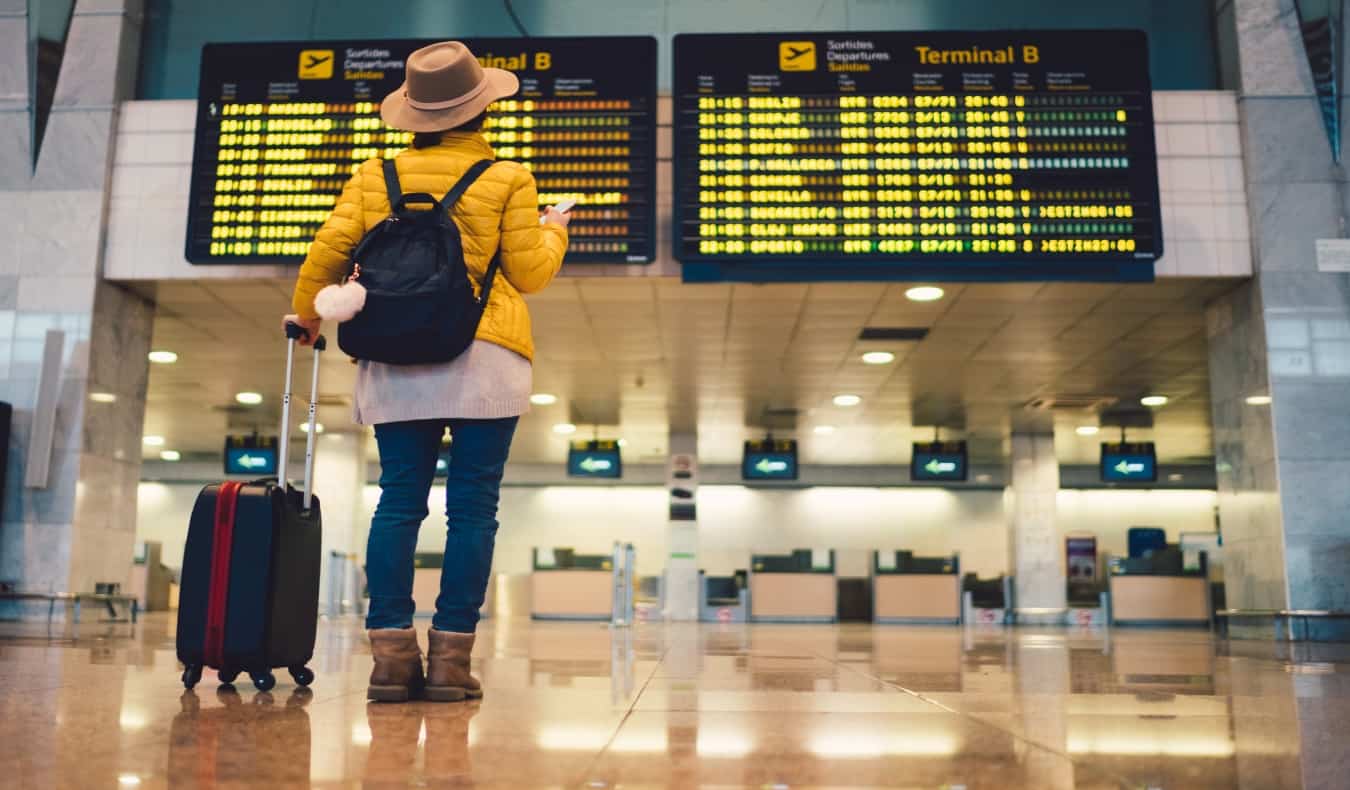 Travel hacking is not just about just getting points and miles. It's also about what else comes with the card that can make your life and travels easier. Many cards give you a special elite loyalty status or other extra perks. Don't make the mistake of getting a card and then not taking full advantage of everything that it has to offer.
Here are the perks I personally prioritize:
No foreign transaction fees
Free hotel stays
Lounge access
Free checked baggage
Priority boarding
You might have different priorities, but no matter the case, be sure to explore the benefits of your chosen card(s) and actually use those that come with it.
 
9. Not Getting Transferable Points
Transferable points are those that you can transfer to different programs. These are at the heart of every good travel hacking strategy.
However, many people shy away from using them, as it seems too complicated. They might get a card with transferable points but redeem them through a travel portal or choose to get cash back instead. Yet transferable points are how you can get amazing value.
You can earn transferable points with credit cards issued by Chase, Capital One, Bilt, Citi, and American Express, though keep in mind that these are all separate "currencies." With Chase, you earn Ultimate Rewards points, while you earn Membership Rewards points with American Express.
These points are transferable not to each other but rather to their respective airline and hotel partners, with whom you can then book a flight or hotel stay.
It's generally better to get transferable points than, say, airline-specific points (such as you'd get with an airline credit card), as those can't be moved anywhere. Delta points can only be used on Delta flights (or their alliance partners), and if you find a better flight with United, that's too bad — you can't use your Delta points to take advantage of it.
While it might seem complicated, it's easier than you think — it's just about finding the right card for your needs, moving points to an airline or hotel partner, and then booking. This process is easier than ever thanks to the new points-booking search engine, point.me.
(I also go more in-depth into transferable points and how to use them in my Travel Hacking Guide.)
 
10. Hoarding Your Points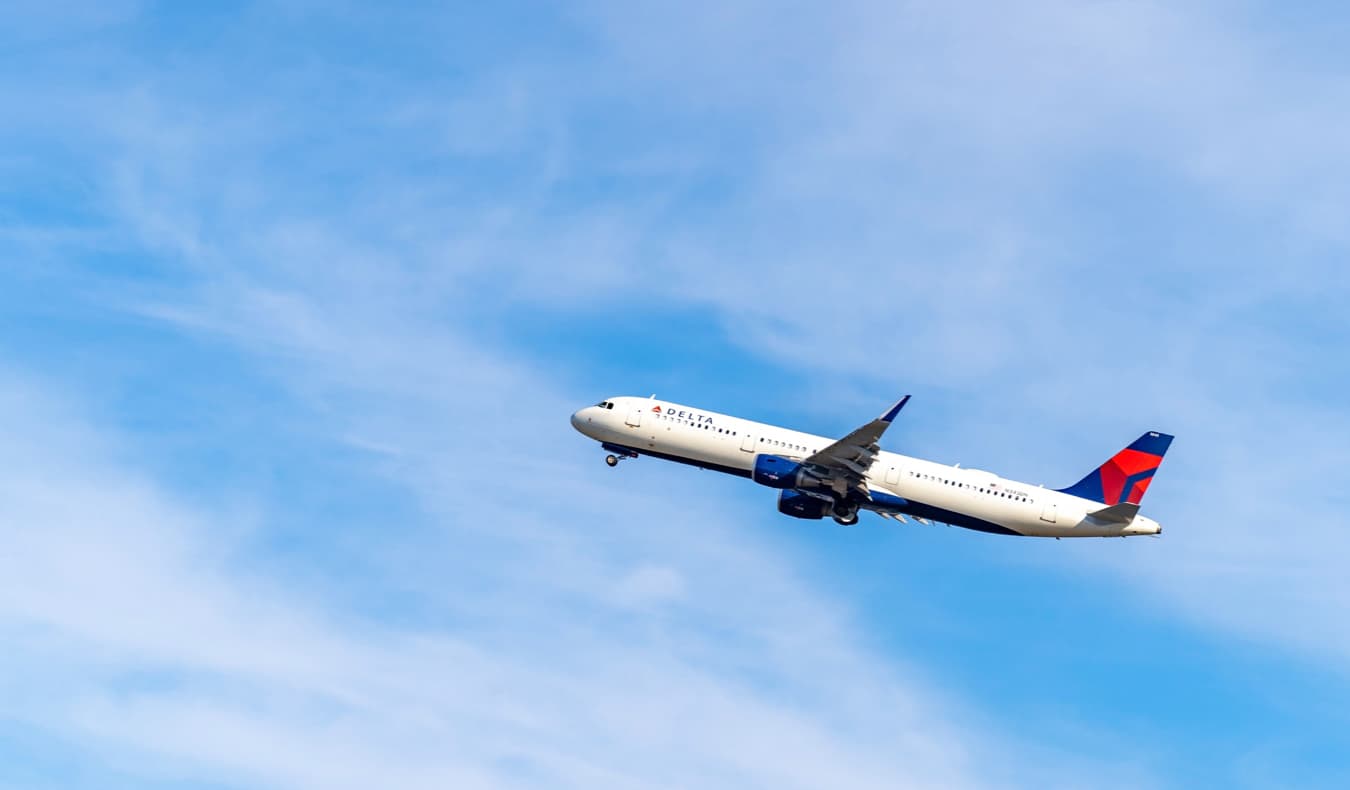 Many people, once they amass some points, are afraid to use them at all. They either don't know how to use them or want to wait for the "best possible value."
But points burning a hole in your virtual pocket aren't going to help you. The value of points changes all the time as credit card companies, hotels, and airlines alter their programs. Unfortunately, that means your points could lose a significant amount of value overnight (don't worry, this doesn't happen frequently, but it does happen).
Points are meant to be used. They're a vehicle for getting you free flights and hotels so that you can get out there and see the world. Don't sit around watching your points balance climb higher and higher — use those points, get out there, and start traveling!
***
It's never been easier to earn free flights, hotel stays, and other travel perks. And while there are some common mistakes to avoid and the learning curve can seem steep, once you get started, it all comes into focus quickly, and you'll be wondering why you didn't start sooner.
As long as you make concrete goals, pay off your bill each month, and focus your spending on the right card(s), you'll be able to enjoy time-saving perks and free travel in no time — and all just by spending the money you would have spent anyway!
Want to learn all about points and miles?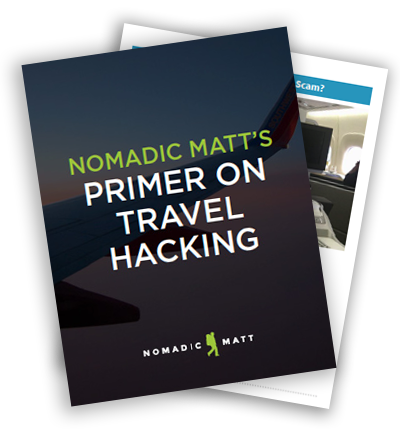 Stop paying full price for airfare! Download our free guide to travel hacking and learn:
How To Pick a Credit Card
How To Earn Miles for Free Flights & Hotels
Is Travel Hacking Really a Scam?
Book Your Trip: Logistical Tips and Tricks
Book Your Flight
Find a cheap flight by using Skyscanner. It's my favorite search engine because it searches websites and airlines around the globe so you always know no stone is being left unturned.
Book Your Accommodation
You can book your hostel with Hostelworld. If you want to stay somewhere other than a hostel, use Booking.com as it consistently returns the cheapest rates for guesthouses and hotels.
Don't Forget Travel Insurance
Travel insurance will protect you against illness, injury, theft, and cancellations. It's comprehensive protection in case anything goes wrong. I never go on a trip without it as I've had to use it many times in the past. My favorite companies that offer the best service and value are:
Want to travel for free?
Travel credit cards allow you to earn points that can be redeemed for free flights and accommodation. They are what keep me traveling so much for so little. Check out my guide to picking the right card and my current favorites to get started and see the latest best deals.
Ready to Book Your Trip?
Check out my resource page for the best companies to use when you travel. I list all the ones I use when I travel. They are the best in class and you can't go wrong using them on your trip.